January 2, 2013 in Island Three Productions, Lunar Reckoning 69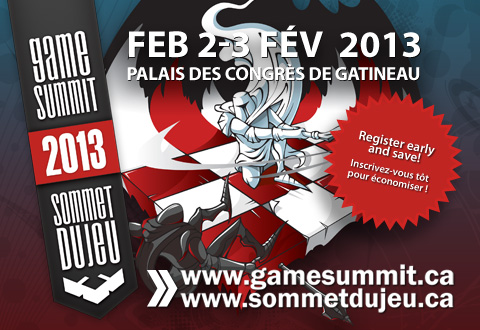 This February 2nd and 3rd, Lunar Reckoning 69 will be at Game Summit! This event, now entering its fifth year, is run by UniForge Inc. and is taking place this year at the Palais des congrès de Gatineau, only a few minutes outside downtown Ottawa in Canada's historic National Capital Region. This expansive event is being sponsored by the fantastic local store The Comic Book Shopppe, and has a wide variety of vendors and exhibitors to suit your roleplaying and other gaming needs, as well as a wide variety of games to enjoy, both larger scenarios and small pick-up games.
Plans for the demonstration include the standard five-character sample scenario, featuring both combat and non-combat challenges focusing on the Megacity that was once Canada's capital. There will be a new skill system with a focus on storytelling and player agency, alongside a healthy respect for Murphy's Law that is always creating new challenges for the players to meet. The combat system has been further refined, with a condition-based focus and a fully implemented tier-based Maneuver system. This is all based on our current prerelease version, under private testing and development, to be shown to the public for the first time at the Game Summit event.
Currently there is only one timeslot available for five players, taking place on Saturday the 2nd at 10 AM, running for four hours. There may be more timeslots if there is enough interest! Please sign up early for your chance to fight!